Intex is an American Company that manufactures inflatable furniture, airbeds, and above ground pools. 
Their above ground pools are some of the most affordable in the market. They range from low-cost vinyl pools to premium steel-framed above ground pools. 
They also sell many different sizes ranging from small wading/splashing pools for kids to steel framed pools that are as large as an in-ground swimming pool. 
All their above ground swimming pools are designed for tool-free DIY setup. Most of them come with all the necessary accessories, including a filter pump, ground cloth, and pool cover.
In this buying guide, we review the best above ground pools from Intex. 
If you'd prefer another brand, see our reviews of other brands like Bestway, Splash Pools and Fitmax in our in-depth above ground pool buying guide. 
Reviews of the Best Intex Pools
Intex Easy Set Pool Set – 18ft X 48in
Intex Easy Set pools are great for families that are looking for a small inflatable pool.
The smallest one, the 8' by 30", is great as a wading pool for kids and small families. The largest one, the 18' by 48", is ideal for larger families. 
This pool is made from a 3-ply liner consisting of two PVC materials sandwiching a polyester mesh in the middle.
This multi-layer construction makes the side walls more robust and more resistant to tears and punctures.
The Easy Set Pool can be laid out in 30 minutes or less. This simple DIY process is as follows:
The Easy Set Pool can hold up to 5455 gallons of water (80%). A 110-120 volt Krystal Clear cartridge filter pump is included in the package. 
It's Hydro Aeration Technology enhances water purity, circulation, and filtration. It also increases negative ions on the water surface (negative ions are good for your skin and health). 
Change the filter every 3 or 4 weeks to ensure the water remains pure. 
Intex Metal Frame Pool Set – 18ft X 48in
If you want something stronger and longer-lasting, we recommend one of the Intex Metal Frame Pool Set sizes.
They consist of a 3-ply liner and a steel frame.
The pool is still easy to set up, so you don't have to worry about spending extra on a pro. 
Rust-resistant steel frames not only make the structure stronger but also improve its aesthetic value. 
A round metal frame supports a PVC liner and vertical support frames. They have snap-on joints that allow installation without requiring specialized tools.
A ladder, filter pump, ground cloth, and debris cover are some of the accessories you'll receive with this pool. The pool has a 6423-gallon water capacity (90%). 
A 110-120V Krystal Clear cartridge filter purifies water to ensure you have a refreshing experience in the pool. The pump has an innovative Ground Fault Circuit Interrupter. This device switches off the pump whenever electric current comes into contact with water. 
Intex metal frame pools are among the easiest to install. An ideal setup process conducted by two people shouldn't last more than 4 hours. The process involves the following steps:
Intex Ultra Frame Rectangular Pool Set – 24ft X 12ft X 52in
Rectangular pools are popular for their sophisticated appearance. They're especially suitable if you enjoy lap swimming. The shape also means they fit easily in most backyards. 
The Intex Ultra Frame rectangular pool is perfect for families looking for a large and durable above the ground swimming pool.
Beyond the sturdy metal frame construction, we love the contemporary design. It'll look great in any backyard.
Included are heavy-duty steel frames that easily fit together. You don't need any tools to assemble them.
The liner is made from a durable 3-ply material that is resistant to punctures and tearing. The modern gray finish on the liner doesn't fade.
Assembling the pool takes about an hour. The metal frame snaps together easily without any tools required.
All the accessories you need are provided, including a Krystal clear sand filter pump, ground cloth, pool cover, and ladder.
Because of the size and weight of the filled pool, it's essential to set it up on the level ground.
Depending on your backyard, you may need to level the ground first or build a concrete pad.
Intex Ultra Frame Round Pool Set – 18ft X 52in
You can buy this above ground pool either with a sand filter pump or with an additional saltwater system.
Its round shape makes it easy to assemble. The steel pieces fit together securely without requiring any tools. 
The construction of the metal frame is study and durable. We also love the modern gray finish on the liner.
The pool liner consists of a durable 3-ply material. It's supported with a powder-coated steel frame that's kept in place by a reinforcing band.
Assembly is easy because the metal pieces fit together without needing locking pins.
Check that all parts are there before you begin setting up the pool. Look for a level area and clear the location of any objects that might puncture the pool.
Use the included ground cloth to create a protective barrier between the ground and the pool liner. 
Once you've assembled all the parts, ensure the entire structure is stable. You can then add water into the 6981-gallon capacity (90%) pool, making sure to smooth out the wrinkles as the water begins to fill up.
Intex Prism Frame Pool Set – 24ft X 52in
Intex Prism Frame pools are great for those who are looking for a cheaper alternative to the Intex Ultra Frame pools.
The quality of materials is not quite at the same level as the Ultra Frame pools. But you are still guaranteed many seasons of swimming and fun.
The design is similar to that of Ultra Frame pools – a tough 3-ply liner with a powder-coated steel frame to reinforce it.
Installation is easy. Here are the basic steps to follow.
A 110-120V Kristal Clear cartridge filter pump is included in the kit. Other accessories include a pool ladder, ground cloth, and pool cover.
Intex Oval Frame Pool Set – 20ft X 12ft X 48in
Prefer something different from the usual round and rectangular pools. Try the Intex Oval Frame pool set.
It is surprisingly affordable for a 20ft pool. That's because it's not quite a full steel frame pool. It's a cross between the Intex Easy Set pool set and the Intex Metal Frame pool set.
It's a great choice for those looking for an affordable Intex above ground pool that can hold an entire family and will last long.
This oval design gets its stability from the rust-resistant metal frame. The heavy-duty triple layered PVC liner also does a good job of holding over 4,000 gallons of water.
Similar to an Easy Set pool, you need to inflate the top ring. Use an electric air compressor to fill it with air quickly.
Making sure the pool is on level ground and sitting on the included ground cloth, assemble the metal frame, and then fill the pool with water.
The pool comes with a Krystal clear cartridge filter pump, though many users recommend upgrading to a more powerful sand filter pump. The included pump is not powerful enough for the pool size.
In addition to the pump and ground cloth, you also get a pool cover and a ladder.
Intex PureSpa Inflatable Bubble Massage Hot Tub and Pool
This delightful hot tub also doubles as an above ground pool. It's designed for kids (up to 15 years).
It has two sections. One of them is a standard pool; the other is a hot tub. Both sides have water jets to create a relaxing Jacuzzi-like bubbling effect. But only the tub side has a heater.
The 2-in-1 design is a great idea, but it's not without issues. Reviews are mixed with some users complaining about the build quality and the reasonably weak pump.
It's also a bit pricey considering the size. It measures 12ft by 6ft and is 28 inches deep.
The pool cum hot tub consists of inflatable walls made from a PVC material called Fiber-Tech.
Inflatable benches on either side of the pool provide a nice place to relax as you keep an eye out on the kids.
This inflatable 2-in-1 pool comes as a single unit. Unlike the other pools on this list, you don't need to assemble it. Instead, you pump air into it until it takes shape.
The package includes a pressure gauge, which you can attach to a valve to show you when you need to pump more air into it.
The pool comes with a ground mat, an insulated pool cover, a chemical dispenser, and test strips.
Frequently Asked Questions About Intex Above-ground Pools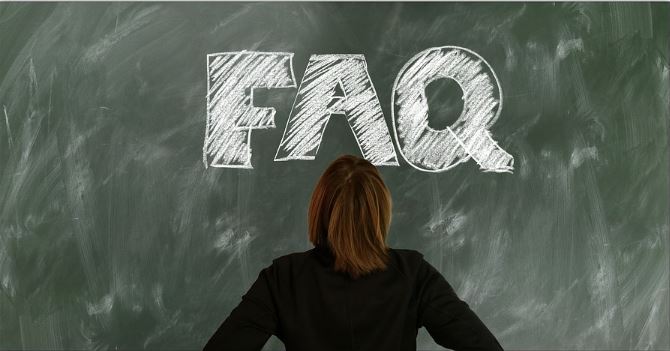 Can you leave an Intex above ground pool up during winter?
It depends on the climate of the area where you live.
If you live in a cold region where winter temperatures regularly drop below 32F, it's a good idea to take the pool down.
Drain the pool first then disassemble it. Store the pool, fittings, and filter pump somewhere dry and protected from the elements.
If you live in a warmer climate where winters don't get too cold, you can just winterize your pool.
Clean the pool one last time and balance the chemicals to reduce the risk of bacterial and algae growth during winter.
Disconnect the fittings and pool pump and store them in the garage or anywhere that's dry and well protected from the elements. Also, remove other accessories such as the ladder.
Make sure all pool inlets and outlets are closed then add winterizing chemicals to the water.
Cover the pool with a winter cover.
What size Intex pool should I get?
It depends on your needs. If you are getting a pool for your kids, the 18ft X 48in Easy Set pool is perfect.
If you want something bigger for the entire family, a 24ft by 12ft size is ideal. For larger families, get the 32ft long Intex pools.
How easy are Intex pools to install?
Most Intex above ground pools is designed for easy DIY installation. You don't need any tools or a pro to set up any of their pools, even the larger 24ft, and 32ft sizes.
Most of the pools come with everything you need, including a ground cloth, a pool cover, and a filter pump.
As soon as the pool arrives, it is ready to set up.
Do I need to put sand under an Intex pool?
If you can't find a level area on your backyard, you may have to use sand to flatten the ground before you set up the pool.
For larger, and thus heavier, above ground Intex pools, some homeowners prefer building a concrete pad to provide a more robust and level surface.
But if you can find a completely flat area on your backyard, you don't need to do any of these.
How do I get wrinkles out of my Intex pool?
There's some art to setting up an Intex pool. You have to get the wrinkles out when start filling it with water; otherwise, the wrinkles will be impossible to remove until you drain the pool.
Once you assemble the pool, put in a garden hose and let an inch or two of water get into the pool. Then get in and work out the wrinkles around the edges using your hands and feet.
This can take some time, especially if you have a large pool, but it ensures the pool fills out properly without wrinkles.
How long does an Intex pool last?
Vinyl-only pools such as the Easy Set ones last for 3-7 years before the liner gives out.
Intex's pricier pools that have a multi-layer liner and metal frame have a longer lifespan of 7-15 years. The liner is usually the first to wear out, requiring replacement after 7-9 years.
The exact lifespan of your Intex swimming pool depends a lot on how well you take care of it.
Intex above ground pools is great for families looking for affordable, high quality and durable above ground pool that is easy to install and maintain.
Whether you are looking for a kids' wading pool or a large family swimming pool, there's an Intex size to meet every family's needs.