Shopping for an Aquabot robot pool cleaner?
You've come to the right place.
In this 10-minute Aquabot buying guide, we review and compare the best Aquabot robot pool cleaners for in-ground and above ground pools.
Aquabot's range of automatic cleaners includes options for just about any type of pool, both residential and commercial, as well as above-ground and in-ground.
Aquabot robotic cleaners are generally cheaper compared to Dolphin pool robots, their main competition. They are great for those who are looking for a pocket-friendly robotic pool cleaner.  
Budget-wise, you can spend as little as $300 for an above ground Aquabot cleaner or splurge out on a $1,000+ in-ground cleaner decked with all sorts of features. 
It all depends on your pool size, your pool cleaning needs, and what feature you are willing to spend more to enjoy.
We'll explain more about how to choose the right Aquabot for your pool. For now, let's discuss specific models.
Best Aquabot Pool Cleaners: Comparison Table

Elite

Top Pick

Pool Rover Hybrid

Budget Buy
Pool Rover S2-40

Above-Ground Pools

ABREEZ4WD

Affordable in-ground Pool Cleaner

Breeze IQ

Wall Climber
Breeze SE Hyper-Speed

Fastest Cleaner
Turbo T2

Waterline Scrubber

Turbo T4RC

Full pool coverage

X4

Best Value

Classic Platinum

Most Proven
Best Aquabot Robot Pool Cleaner Reviews
The Aquabot Elite is one of the top Aquabot models. It comes with an impressive list of features designed to deliver the best cleaning performance for in-ground pools.
For one, it has a pool-mapping system that dramatically increases cleaning efficiency and speed. It prevents the robot from cleaning the same areas repeatedly and ensures there are no missed spots. It also improves the cleaner's obstacle avoidance capability.
For power, the Aquabot Elite relies on two DC motors.
The robot moves on EverGrip rubber tracks that are optimized for movement in the water. They have excellent traction on the pool surface with no slippage.
With the tracks, the Aquabot Elite has no trouble going over obstacles and scaling the pool wall. It cleans up to the waterline.
Unlike other automatic pool cleaners that just vacuum debris out of the pool, the Aquabot Elite also scrubs stubborn dirt off the pool wall and floors.
Three brushes dislodge dead algae, debris, and biofilm from the wall, making it easier for the onboard vacuum to pick it up.
The debris goes into the dual high-capacity filter cartridges.
The cartridges have a unique design that pushes large debris to the bottom, allowing water to exit the filter unimpeded.
This allows the vacuum to maintain strong suction even when the filter cartridges are full.
It's still a good idea to empty the cartridges often. The Elite doesn't have a full filter indicator, but the clear panels make it easy to check whether the filters are full without removing them.
If you have to empty the filters, there's no need to lift the robot out of the water. They have a quick-release mechanism that's very easy to use.
One thing we love about the Aquabot Elite is the programming versatility it provides. On the power unit, you can select your preferred cleaning cycle – 1hr, 1.5hrs, and 2hrs. You can also set an auto-cleaning schedule for every 2, 3, or 4 days.
Aquabot Pool Rover Hybrid 
Though above-ground pools are smaller, they can still be a headache to maintain, especially if it's located near trees.
Suction and pressure automatic cleaners are good, but they don't work quite well for picking up all kinds of debris. They are also a pain to set up.
The Aquabot Pool Rover Hybrid cleans better than other automatic cleaners and doesn't require any installation. It's one of the cheapest robotic cleaners around, so don't worry that you'll have to spend a ton on upgrading to a pool robot.
The Pool Rover Hybrid has no smart mapping system. Instead, it comes with a locking pin that you can use to set the robot's cleaning pattern.
It's a simple mechanical solution, but it works brilliantly to ensure the robot covers the entire pool.
By changing the pin to the other side, you can also keep the cable from tangling (the robot lacks a swivel cable).
Another 'simple' feature we love is the jet-propelled mobility system. The cleaner has a motor, but it does not drive the wheels.
Instead, the robot relies on the force of water exiting the onboard filter to propel it forward. By eschewing a motor drive system, the Pool Rover Hybrid has fewer moving parts and is more reliable.
What about the cleaning itself? How good is it?
The Pool Rover Hybrid lacks a scrubbing brush. If you struggle with algae and other grime stuck on the floor of your pool, you'll still have to do some occasional scrubbing manually.
But it does a great job picking up all kinds of debris with its powerful suction. The attached filter bag traps particles as small as 2 microns.
As for coverage, the Aquabot Pool Rover Hybrid focuses mostly on the floor. In some above ground pools, it can climb partially up a wall with radius, but you'll have to clean most or all the wall yourself.
This is another good choice if you are looking for an affordable above ground Aquabot cleaner. It's good for above ground pools of up to 40 feet.
Like the Pool Rover Hybrid, the Pool Rover S2-40 relies only on vacuuming to clean the pool. There's no scrubbing brush.
But the onboard pump is powerful enough to suck up large and small debris into the filter bag. The bag traps debris as little as 2-microns. It picks up everything from leaves to silt and sand.
If you've stayed some time without cleaning the pool, brush it manually first to remove the worst of the dirt stuck on the pool floor and walls. The robot will then vacuum the dislodged debris.
The S2-40 uses the same navigation system as the Hybrid. It's powered by the force of water passing through the filter. Aquabot calls it Hydro-Robotic Technology.
It also has a pin that you can use to set the robot's cleaning pattern to ensure full coverage.
The S2-40 spends most of its time on the floor, but it can partially climb walls with a radius.  
Overall, S2-40 is a pretty good bargain. It doesn't require any setup, and maintenance is easy. Though you still have to clean some parts manually, it takes over most of the cleaning, saving you time and money.
The Aquabot ABREEZ4WD is an excellent choice for pool owners looking for an affordable Aquabot for an in-ground pool.
It scrubs and vacuums all shapes of in-ground pools up to 60 feet in length.
The ABREEZ4WD is one of the most affordable in-ground pool robots from Aquabot. It lacks some of the advanced features found in premium Aquabot models, such as smart navigation.
But it has all the essentials it needs to leave your pool sparkling clean.
For navigation, it follows a pre-programmed pattern to clean along the floor, cove, and on the walls. It uses a rotating brush to dislodge algae and dirt on the pool surface.
Then the vacuum suctions the dirt water though large filter baskets. The filter picks up large debris like leaves and dead bugs as well as finer bits of sand and silt.
You can access it from the top, making it easy to remove. And because it's a basket, not a bag, a quick hose down is all you need to clean it.
The basic feature set means you lose a bit of performance and coverage.
Sometimes it struggles to reach the waterline (one reason for this could be that it moves on wheels rather than tracks), and you might notice a few missed spots.
But even if you have to do any manual cleaning, it's very little.
Overall, we think it's a good value for your money.
Aquabot Breeze IQ Wall-Climbing Pool Cleaner
The name says it all. But does the Aquabot Breeze IQ actually climb the wall? We've seen too many pool robots that claim to clean the wall but fall on their back the moment they climb a couple of inches.
The Breeze IQ leaves up to its claims. Almost all customers who've reviewed it say it scrubs the wall up to the waterline.
But it can have some trouble if there are too many algae on the wall, making it lose traction. If you haven't cleaned the pool for some time, give the walls a quick scrub down before letting the IQ loose in the pool.
To ensure full coverage without inefficiently cleaning the same areas repeatedly, the Breeze IQ has an intelligent program that navigates it in a synchronized pattern.
This allows it to clean an in-ground pool in 1-2 hours quickly.
Vibrating brushes at the bottom of the robot dislodge dirt from the walls and floor whole the onboard vacuum suctions it into the dual top-loading filter baskets.
The baskets trap all debris sizes from leaves and pebbles to silt and sand. 
Aquabot Breeze SE Hyper-Speed 
If you are looking for a pool cleaner that will deal with all the algae and slime stuck on the pool wall and floors, we recommend the Aquabot Breeze SE.
It's one of the few Aquabot above ground pool cleaners to have a scrubbing brush. It's not just any scrubbing brush; it's an active brush or, as Aquabot calls it, a Hyperspeed scrubbing brush.  
It spins twice as fast as normal brushes, giving it more scrubbing power to attack stubborn dirt.
The Breeze SE is designed mostly for above ground pools, but you can also use it in a small in-ground pool.   
It mostly cleans the floor but sometimes will also go up the wall.
The main issue with the Breeze SE is one you'll experience with most wheeled Aquabots.
It lacks a mapping system or a preprogrammed cleaning pattern. You have to adjust a locking pin on the front axle to make sure it covers the entire pool. If you don't do it, the cleaner will keep going back and forth along with the same spot.
Once you set it up correctly, it cleans like a pro.
The onboard pump sucks up 80 gallons of water a minute, passing the debris-leaden water through the top-load filter basket.
The basket traps particles as small as 2 microns as well as larger debris like leaves and bugs.
The Breeze SE uses Hydro-Robotic Technology for mobility. It doesn't have a motor connected to the wheels.
Instead, the force of water coming out of the filter propels the free-spinning wheels.
This results in a less complicated cleaner design with fewer moving parts that can break down or wear out.
With a word like 'Turbo' in its name, we already have an idea of what to expect from the Aquabot Turbo T2 Plus.
It's a beast in the pool, dislodging and vacuuming up all kinds of debris. It scrubs the floor, cleans the wall and goes up to the waterline.
In addition to scrubbing brushes and a powerful vacuum, the Turbo T2 Plus is also equipped with power washing jets that loosen stubborn dirt, and debris especially, in corners and other hard to reach areas.
With the three approaches to cleaning – scrubbing, vacuuming, and power washing – the T2 cleans your in-ground pool better than most other pool robots.
It's pricey, but it's worth every dollar. If anything, it saves you money and time cleaning your pool.
To actually remove the debris from the water, the T2 comes with a fine filter bag that catches everything from leaves to fine sand.
We recommend ordering a spare filter bag when you buy the T2 so that you have one in the robot at all times while the other dries.
Like most in-ground pool cleaners, the Turbo T2 Plus moves on tracks designed to maintain traction and prevent slippage. It also comes with NeverStuck™ Rollers that allow the robot to drive over drains and other obstacles without getting stuck.
The robot has Split-Wheel Technology, where it can power each track separately. This allows it to turn on a dime.
The T2 Plus takes about 1-2 hours to finish cleaning the pool. If you want a quick clean, select the floor only cycle. For a deep clean, select the floor, wall, and waterline cycle.
If the Turbo T2 Plus is not quite good enough for you, the Turbo T4RC packs more power, better cleaning performance, and improved functionality.
It has a longer cable – 75 inches – meaning it can clean a larger in-ground pool. It's a swivel cable, so no worries about constantly untangling it.
The Turbo T4RC comes with what Aquabot calls quadruple functionality.
It has rotating brushes that scrub algae and debris off the pool walls and floor, power washing jets that dislodge stubborn dirt, an onboard vacuum to collect all that debris, and a fine filter bag to hold the dirt.
The Turbo T4RC does a great job covering the pool. It scrubs across the floor – using NeverStuck™ rollers to avoid getting stuck on the drain – goes up the wall and scrubs up to the waterline.
But you must adjust the foam floats properly to make sure it goes up the wall. Check the user manual for instructions on how to use the floats.
If the robot misses some areas, use the included remote control to navigate it manually to those spots. The wireless remote control is easy to use and has a fast response, which makes manual navigation easy.
The Aquabot comes with an impressive set of features at a great price. If you want the most bang for your buck, it's the best Aquabot model to buy.
It's designed for both above ground and in-ground swimming pools of up to 60 feet in length.
It is one of the few Aquabots, especially at this price range, to have pool mapping. Aquabot calls it AutoX Pool Mapping.
It dramatically increases the X4's cleaning efficiency, allowing it to cover a larger area in less time while still delivering an excellent cleaning performance.
The X4 moves on wheels. Though we generally find tracks to be better, especially in in-ground swimming pools, the X4's 4-wheel drive system effortlessly takes the robot to every inch of the pool, including the walls and waterline.
As the robot moves, rotating brushes dislodge debris and algae off the pool floor and walls. The powerful 85 GPM vacuums then suck up the debris into two ultra-fine filter baskets.
The power unit will alert you when the baskets are full. You can access them easily from the top.
When you are done cleaning, load the robot on the included caddy and wheel it back to storage. No need to lug it around with your hands.  
The power supply has several programmable settings. You can choose the length of the cleaning cycle: 1hr, 1.5hrs, and 2hrs. You can also set an auto-cleaning schedule for every 48hrs, 72hrs or 96hrs.
The Aquabot X4 is also compatible with an external timer should you require for programming functionality.
The Aquabot Classic Platinum is a great choice for in-ground pools.
With a 60-foot swivel cable, it has no problem reaching every corner of an in-ground swimming pool. It even manages to go up the wall using a pair of tracks to maintain a strong grip on the wall.  
Two PVC brushes attack algae and debris stuck on the pool surface, making it easier for the vacuum to suck up the debris.
For filtration, the Classic Platinum comes with two options: a filter bag for leaves, twigs, and acorns and a filter basket for finer debris like algae and sand.
You can select from three cleaning cycle options depending on how dirty your pool is and the level of cleaning you need. Options are 1hr, 1.5hrs, and 2hrs.
Note: If you were considering the Aquabot Classic, a cheaper sibling to the Classic Platinum, consider changing your mind. The Classic Platinum is worth the extra few dollars. It navigates the pool much more efficiently, has good coverage up to the waterline, and the swivel cable will save you lots of headaches.
Aquabot Pool Cleaner Buying Guide
With many Aquabot models in the market, some sharing most of their features, it can be challenging to choose the right one for your swimming pool.
So here's a quick buying guide with the essential features to consider when comparing Aquabot pool cleaners.
Type of Pool: Inground vs. Above Ground
Aquabot sells three types of robotic pool cleaners: those for in-ground swimming pools, those for above ground swimming pools, and those that are good for either type of pool.
Check the product description for the type of pool the cleaner is designed for.
The cord length can also give you an idea of which pool type the cleaner is for. A 60' or longer cable means you can use it in an in-ground pool. A 40'-50' cable restricts it to above ground pools and small in-ground pools.
Cable length typically determines how big a pool a robot cleaner can cover. A pool robot with a 60' cable can clean a pool up to 50' long while a 40' cable covers a 30' above ground swimming pool.
But check the manufacturer specifications for the exact pool size requirements.
Type of Debris: Filter Choice
One advantage of Aquabot over Dolphin pool cleaners is that you don't need to buy a separate fine filter.
Whether the Aquabot cleaner comes with a filter bag or filter basket, it's designed to hold all debris sizes from leaves and acorns down to sand and silt.
If your pool is near trees and you struggle with acorns and leaves, look for an Aquabot with a filter bag. If you mostly struggle with smaller bits of dirt like algae, pebbles, and sand, a filter basket is better and easier to clean.
Amount of Debris: Bin Size
If your pools get very dirty with leaves, twigs, and other debris, get a pool robot with a large filter basket or bag. This ensures you don't have to empty the filter midway through.
A dual filter Aquabot is even better. It improves filtration performance while providing extra debris capacity.
Stairs & Complex Surfaces?
Here are some extras that are nice to have.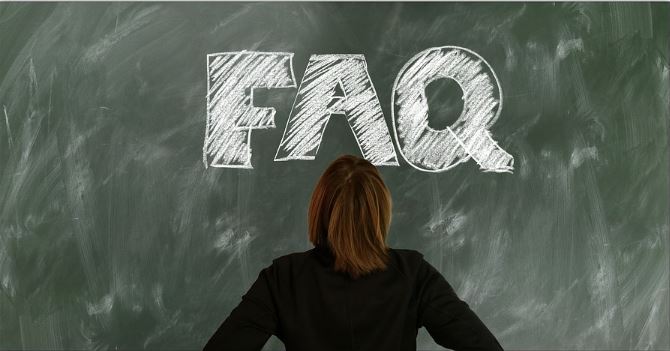 Where to buy an Aquabot pool cleaner
If you are buying online, Amazon offers a wide selection of Aquabot pool robots from affordable above ground cleaners to high-performance units for in-ground pools.
You can also find a decent selection at a local pool store or big box store. But variety will be limited, and prices are generally higher in brick and mortar stores.
Where to get service for Aquabot pool cleaner
Aquabot partners with various dealers and centers to offer maintenance and repair services. Visit Aquabot's website to search for a service center near you or enquire directly from Aquabot by calling their customer service number. 
Can I leave an Aquabot cleaner in the pool?
Usually, it's safe to leave the robot in the pool but only for a limited period, such as a few hours. Leaving it for too long can cause certain parts to wear out quicker.
Make sure you remove the cleaner when swimming, adding chemicals and when you close the pool for winter.
How long do Aquabot pool cleaners last?
With good maintenance and servicing, an Aquabot pool cleaner can last between 3 and 7 years. Premium models are usually better made and last longer, though you may need to replace several parts within the lifetime of the cleaner.